Built from the ground up by two serial entrepreneurs and experienced business owners.
We are a different kind of digital company.
Our experience in growing profitable businesses has given us the ability to really understand how a business works and grows. We've lived it. Through sweat and tears, ups and downs together we built 5 companies, two in the digital space, from the ground up and turned them into large, profitable businesses.
Most other digital marketing companies haven't come from a background of actually growing the types of businesses that we provide services to and it shows in our client's bottom lines. See, it isn't just about getting leads or website traffic. It goes much deeper than that. It has to be related to profitability. No profits, then what's the point!
We work with our clients as business advisors. We are always inventing new solutions and refining mature ones. With us, you'll never get a cookie-cutter approach. Every client is unique even if they are in the same type of business as our other clients. Goals are different, business life cycles are different and we treat each client to the solutions that their businesses need to foster growth and profitability.
HiveMind Ai is unique in that standard digital marketing is merely the foundation of our capabilities. We've developed programs for setting up great websites with the latest in SEO, but we know that the digital universe is vast so we go beyond just the foundational digital tactics and employ next level digital marketing for businesses.
The services we offer at HiveMind Ai are those that support online reputations and the latest in customer engagement and quality lead generation, all using advanced technologies like Artificial Intelligence and custom algorithms.
If you're looking to move your business to the next level of engagement give us a shout. We'd love to talk with you.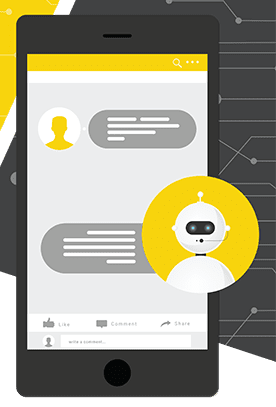 Hive Mind Ai, LLC
1 East Liberty Street, Suite 600
Reno
,
NV
89501
Phone: 775-235-0610
Email: info@hivemindai.com